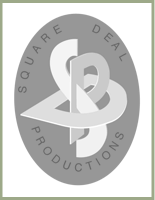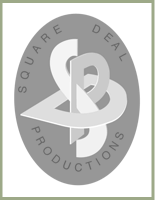 SQUARE DEAL PRODUCTIONS ATLANTIC INC.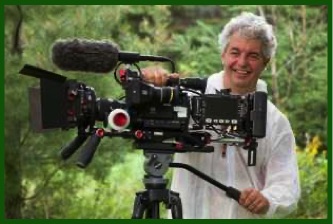 Award-winning filmmaker John Hopkins is an under-represented and regional Canadian artist, whose Syrian family immigrated to the UK seeking a better life. For the last 20 years, he's consistently created highly visual professional productions which tell unique stories from Atlantic Canada, inspiring the broad imagination of the public in Canada, the US, and around the world.
After living in the London England, Spain, Jamaica, and Mexico, all before the age 7, his parents (both artists) moved to Prince Edward Island, Canada. Hopkins began his career here as a freelance CBC journalist at 16 years of age, which eventually led to his present career as a producer, writer, director, cinematographer, and editor.
Since then John Hopkins has won over 25 awards and multiple Best Film Nominations. He's produced, directed and shot both documentaries, commercials, government and fiction projects all over Canada, as well as the US, Europe, Costa Rica, and Japan.
Hopkins has pitched at the IDFA Forum in Amsterdam, and won "Best Project" and "Best Film" at the Atlantic Film Festival. He regularly attends Lunenburg DocFest, TIFF, Hot Docs, Sunnyside, and other festival/markets.
John was awarded with the William F. White "Filmmaker of the Year," (2013) Lunenburg DocFest's "Best Atlantic Filmmaker" (2016) and FilmPEI's "Oustanding Achievement Award" (2019).
Consider John Hopkins to direct, shoot or edit your next production. We welcome co-productions. Send us your project.
Whether it's the FX9, F55, Venice, Sony FS700, FS7, Canon, RED, Arri Alexa, Panasonic or Phantom cameras we will consistenly capture the stunning images. We also offer spectacular underwater, drone (Inspire 6K ProRes Raw) services and can arrange helicopter cinematography, where drones will not do.
SDPA's POST FACILTIES are equipped with an offline Avid Media Composer or FCP X suite. We can also offer colour correction using Resolve.
John Hopkins is an an acclaimed filmmaker. Among recent projects, he wrote, directed, and shot his feature doc BLUEFIN (53:18) for the National Film Board of Canada.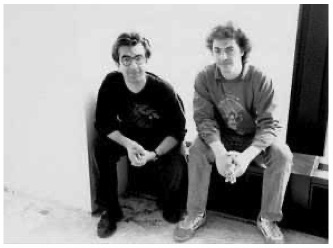 Canadian Academy of Cinema and Television Director Observer John Hopkins and Atom Egoyan pause between shooting scenes on THE ADJUSTER (91).
Director/Cinematographer John Hopkins lives in the vibrant community of the Dixon Road, in rural PEI, where he and many others grow their own gardens and cross-country ski. John is also an expert fly-tyer, fly-caster, and has won tournament snooker championships. He loves playing bocci-ball on the beach and fishing for striped bass at night in the ocean.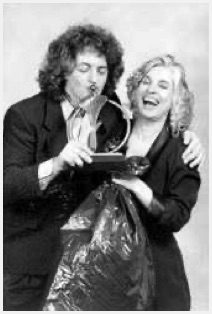 John Hopkins and Joan Hutton CSC share BEST CINEMATOGRAPHY Award at Hot Docs for In the Gutter and Other Good Places
We are located in Prince Edward Island off Canada's East Coast (pop. 139,800). PEI is a rural area where fishing and farming are large industries, and hosts a tourism industry which brings between 900,000 and 1.4 million tourists to PEI during the summer months.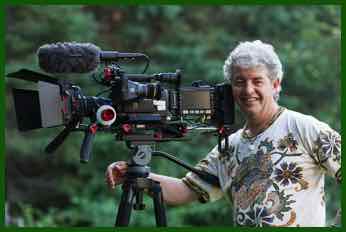 We have hours PEI stock landsacpe footage at reasonable rates or can shoot custom B-Roll scenes for your project needs. We also have outstanding PEI aerial footage.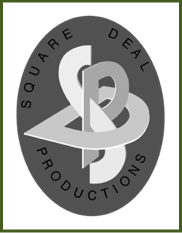 PRINCE EDWARD ISLAND'S FEATURE FILM, NEW MEDIA, DOCUMENTARY AND TELEVISION COMMERCIAL PRODUCTION COMPANY
Photos, site design, and content,by John Hopkins
copyright © 2020, square deal productions atlantic inc
The information on this site, accessed photos and video or any other aspect of this site is not to be downloaded, re-distributed, transmitted,or replicated for retransmission in any form or media without the expressed written permission of square deal productions atlantic inc.